They say a man's best friend is his dog. And that can certainly be true, not just for individuals but for entire families. If you have ever been put off investing in a pet, consider the positive impact that owning a four-legged friend will have on your life. If you give a dog love and affection and consider it as part of the family, it will reward you with years of faithful companionship and a happy, healthy lifestyle.
Jiggler became part of our family 2 years ago. We had discussed getting a dog for a while but with our twin girls still under the age of 10, we did not feel the time was right. However after a period of illness to a member of the family we knew that a dog would be a change we needed and help in the long term recovery. How right we were! We did a lot of research and after a couple of false starts we saw a picture of this cute Jack Russell / Whippet mix on the RSPCA website (https://www.rspca.org.uk/home) Slough branch and could not wait to meet her. The rest is history. Jiggler is a core part of the family, a companion with a personality that engages with us and others (extended family and friends) and has changed our entire lives for the better. A quick word on how amazing the staff were at the RSPCA – they do an incredible job.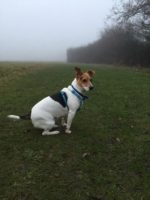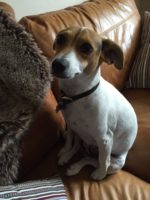 Here is the https://understatedstylist.com guide to how dogs can contribute to a family
A dog brings families together:
In today's busy lifestyle, it can be very difficult for a person to take the time to get together and spend quality time with their family. Dogs are one way families get together because it is a common responsibility of all the members of a family to take care of the dog. Dogs require food, affection, and care. Therefore, having a dog in the home is an excellent way for family members to come together every day, even if it is just to clean, feed, or walk the dog. When socializing around the dog, family members interact with each other and in this way a dog brings a family together.
As well as bringing pleasure to people's lives, a dog can help to lower stress levels in your home. Stroking a dog can alleviate anxiety – a fantastic natural remedy for those feeling pressured by work commitments, facing exams, suffering loneliness or who have endured a setback in life. A dog can change a person's perspective on things and bring them out of their shell. That is why dogs are often used to help those with dementia, shyness and depression.
People can't resist engaging with dog owners:
While research has shown that owning a dog enhances childhood experiences, it also improves a person's sociability. The first time you take your dog for a walk, you will understand why. The UK is a nation of dog lovers – from the Queen down – and people can't resist stopping and talking to dog owners about their pet. This experience can widen your social network and help everyone in your family who plays an active role in a dog's care engage with more people on a regular basis.
Walking a dog can be a real family affair. This is absolutely the case with Jiggler and our family. Think of the beautiful places you can explore together – from open countryside to wonderful woodlands. Dogs naturally bring people together and encourage regular exercise. If you need to get out and about more, owning a dog is the easiest way to fill your lungs with air and shed excess pounds.
Family Members Learn What Unconditional Love Really is:
Perhaps one of the best things about owning a dog is that your faithful companion with never judge you or let you down. It will stay true to you and display the kind of unconditional love that is very hard to find in modern times.
Want to change your life for the better? Invest in a dog – Jiggler has been an incredible addition to our family and we cannot imagine a life without her.